Random links to various news stories and blog posts that caught my attention this week: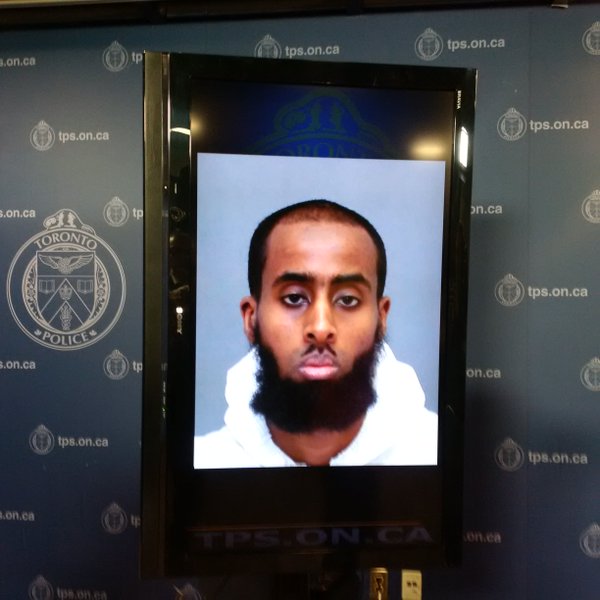 Looking Into Whether Canadian Attack Was Terror Related –  Ayanle Hassan Ali walked into a Canadian military recruiting center and started stabbing people. He wounded several before he was subdued. Allahu Ackbar was heard during the attack and he later told investigators that Allah told him to attack the center but investigators are unsure if this is "terror related…" These stories all play out the same. The details of the attacker are withheld until the news cycle is on the ebb then the details trickle out. whether this man has direct ties to a terrorist organization or not this was an act of Islamic terrorism. The news media and the the powers want to hide that fact as it doesn't fit their narrative. These attacks are far more common than you would think.
White House Not Comfortable With Accusing ISIS of Genocide –  In a press conference this week a White house spokesman said that the label "genocide" has significant legal implications and the state Department is not ready to accuse ISIS of it…Let that sink in for a moment…Despite all the atrocities ISIS commits and publicizes on social media, despite the torture, rape and murder that are standard practices within the caliphate and despite the well documented annihilation of Yazidis, Kurds and Christians within ISIS controlled areas the White House is concerned about the legal implications of accusing a terrorist group of these actions…
Update: I saw today that the State Department, after looking into the matter, agrees that ISIS is committing genocide. They are also quick to point out that this does not mean there will be any change in policy or strategy.
Terror Suspects in Belgium Armed With AKs –  But wait, Belgium already has the types of gun laws that the anti-gun groups want in this country; ban on military-style firearms and calibers, ban on automatic and semi-automatic weapons. How could bad guys continues to get AKs if they are banned? It just doesn't make sense! Everyone knows once you ban them bad people will get rid of them too.
Have a great weekend and God bless.